Exponential
Clinical
Outcomes
Hands-on clinical workshops to help you address your toughest cases.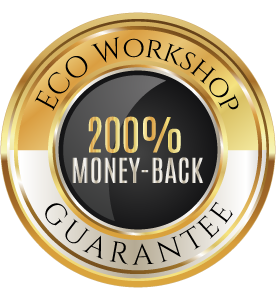 Join Us In Boise - August 19 - 22, 2020
Early Registration: $297.00
What to Expect at the ECO Workshops
Fresh on the heels of our inaugural ECO Workshop in Boise, we're providing another hands-on ECO opportunity in Orlando, Florida.
We'll continue to build a different type of experience. At ECO Orlando, we'll provide hands-on examples, knowledge, protocols and treatments that are designed to produce the types of exponential outcomes your patients expect.
Join Dr. Todd Watts, Dr. Jay Davidson, and Dr. Allan Lindsley as they equip you with the tools you need to understand the root causes of some of the most complex chronic illnesses facing us today. Learn in multiple sessions how a protocol-based approach to wellness can get your people where they need to go.
Upcoming Workshops
All Eco Workshops
We've built ECO to help you add exponential clinical value to your work.
Dr. Jay Davidson
What to Expect at the
ECO Workshops
This workshop is just that—a workshop. You'll be a participant, not a person sitting in a seat. You will have the opportunity to work with the doctors and other peers as you learn some of the cutting-edge treatments and testing available to help you not only build your practice on a backbone of success, but get your people well.
Register Now
Understand the Science
Understand the science behind the CellCore Biosciences products, so you can better help your patients understand the full protocol.
Kinesiology Training
Learn first-hand what to look for and how to identify what your patients need in order for them to see exponential success.
How to Interpret Lab Work
Learn how to review a comprehensive metabolic panel so you can help your patients and move them forward on their health journey.
Pathways and Protocol
Understand how to work in a concise order to estabish drainage and utilize the protocol that gets results for your patients.